Shipping & Delivery
Orders placed by 3pm pacific standard are guaranteed to ship that same business day Monday through Friday. Our company utilizes the best carrier per your location and will email tracking for your order upon shipment. Your order is guaranteed to deliver with an online traceable method.

Privacy & Security
We value our customers and their privacy. All personal information is used to ensure efficient processing of your order. This information is used by our staff for contacting and identifying customers and their needs. We will not give, sell, rent, or loan any personally identifiable information to any third party, unless we are legally required to do so or you authorize us to do so.

Returns & Replacements
To avoid the possibility of of ordering the wrong size or style, please call to request a sample or to speak with a representative regarding any questions that you may have.
Returns are not accepted*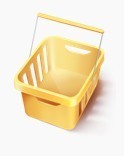 Ordering
Orders are accepted by phone or online. Payment for orders can be made by Visa, Mastercard, American Express, Discover, or Paypal. Our company does not offer credit terms at this time.

Pricing & Promotions
Prices found on our website are guaranteed to be the lowest when considering the total cost including shipping cost. Promotions are offered through our company newsletter. We are unable to back credit a previous order placed with a current promotional offer.

Order History & Invoice Copies
Invoice copies are available to customers that create accounts then place orders in that same account. To access invoice copies simply log into the My Account area and choose order history. If you did not create an account and would like to request an invoice copy you may call us and we will email it over to you.

Updating Account Information
When creating an online account, be sure to update the shipping so that your orders are shipped to the proper address. Account holders can also update their email address and payment type online by logging into the My Account area of the site.